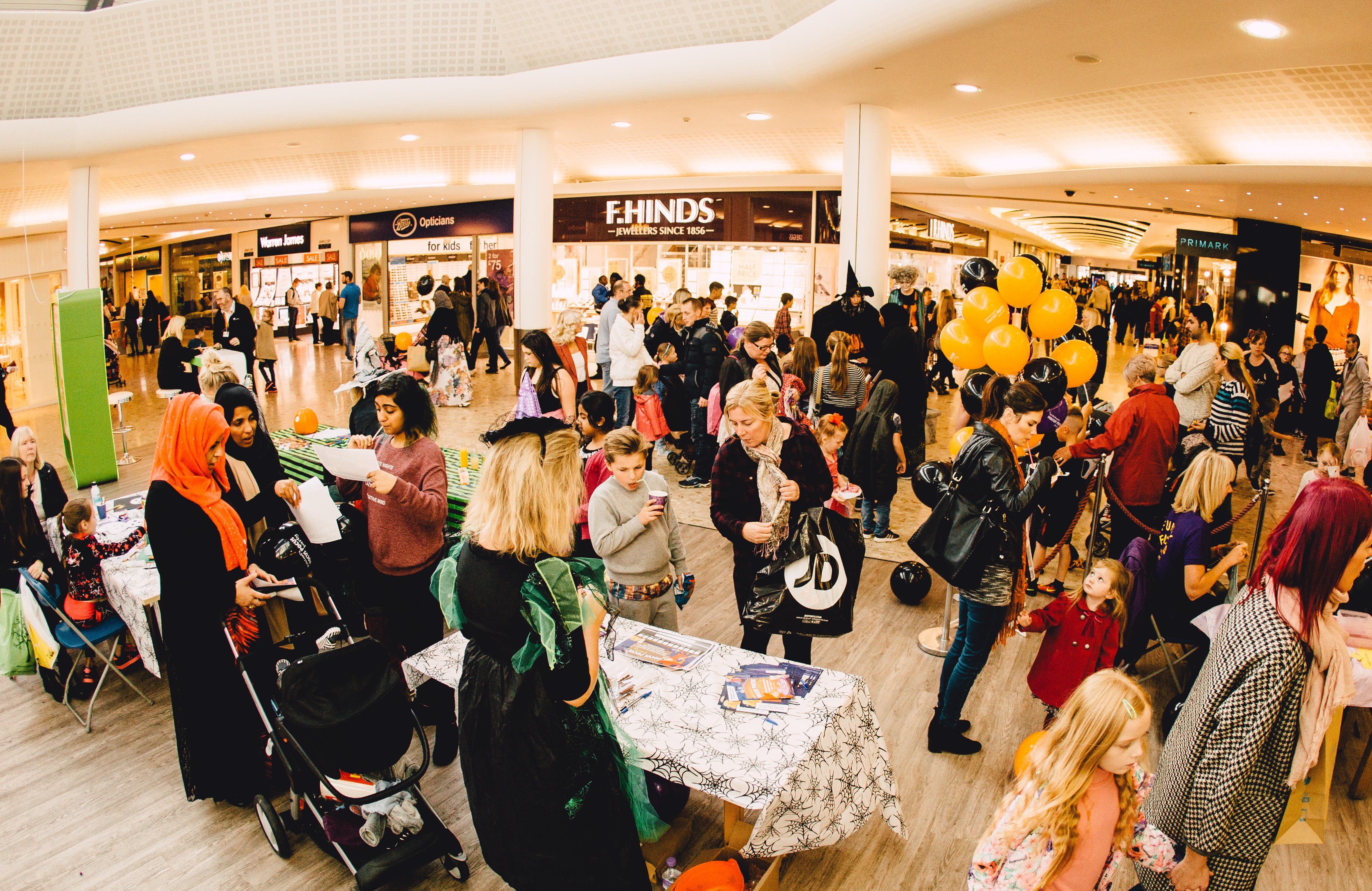 01 Nov

Why retailers shouldn't be scared to get stuck in to Halloween

For the retail industry, Halloween is practically the Christmas before Christmas. It brings more than £300m in spending to the UK economy and kicks off a season of consumer spending with a rather fun celebration.

As a marketing agency, it's important that we capture this and maximise awareness of the retailers in our shopping centres before they literally 'jump into Christmas' (excuse the pun).

Halloween is a great way of introducing customers to stores in a way that is fun and family-oriented. The key to the success of this is through keeping it family-oriented as well. Halloween events will always traditionally fall around half-term, at a time when parents start pulling their hair out trying to keep the kids entertained.

Halloween is an event we look greatly look forward to at Mercury HQ. Whether our team is donning the witch outfits and getting stuck into entertaining hundreds of kids, or creating free, yet impactful events that bring a bit of fun to the half term period, we all love to create a feel-good atmosphere, in both the stores and in the Centre itself.

Halloween 2016 saw us entertain more than 1,800 children across eight shopping centres over the weekend before Halloween itself, from potion making workshops to trick or treat hunts and mask making activities. It's always a great way of increasing dwell time, while one parent supervises the kids and the other gets the shopping completed. The sign of a free activity always draws parents to the shopping centre as well – so we make sure we use this opportunity to capitalise on showcasing the stores available, from encouraging the store teams to dress up to getting them to take part in the trick or treat hunt. The trick or treat hunt especially really raises awareness of the offer in the Centre and gets the parents to look around – rather than just completed a shopping trip in which they only visit a select few stores.

It may all seem like a lot of fun, but it reaps commercial rewards for the stores as well. We see spikes in sales and footfall in stores that take part in our Halloween events compared to those who don't, even if it is just the teams dressing up. It helps to create a feel-good atmosphere in the shopping centre, which is always timely ahead of the festive period.