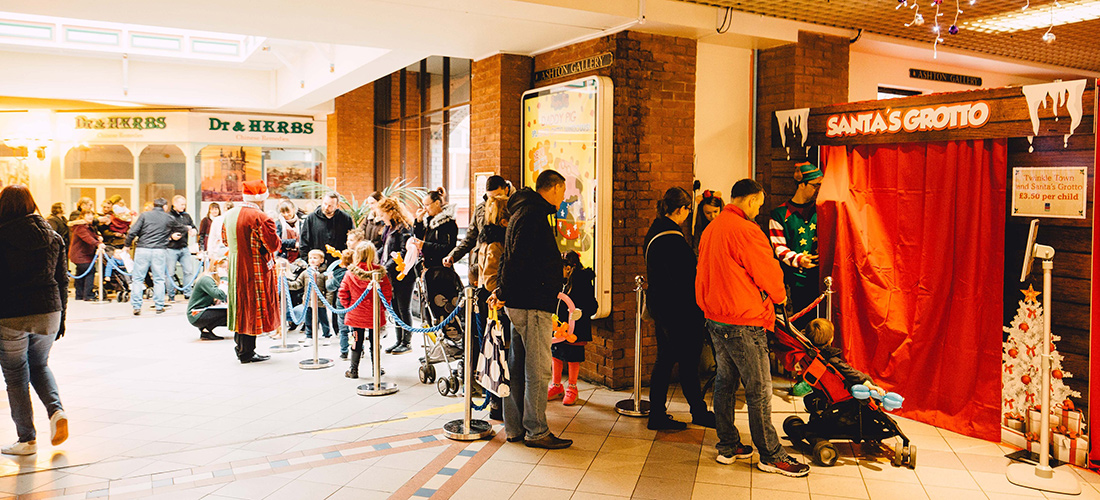 22 Dec

A very Mercury Christmas!

Christmas is always the busiest time of year in retail marketing and 2016 was no exception. Online sales are now dominating the industry – with this year especially experiencing national declines in footfall due to the popularity and simplicity of shopping on the internet. With this in mind, enhancing the festive shopping period is more important than it ever was.

We've had some great successes with our Christmas campaigns this year, with one of the main aims being to raise awareness of the offering available in our shopping centres to a wider audience. To achieve this, it is imperative that we involve stores in our campaigns as much as possible, while still enhancing the experience of shoppers to create added value to their shopping trip.

In order for us to reach as many people as possible, we've hosted social media competitions for a chance to win big prizes with retailers – everyone loves winning something and it's a great exercise for raising awareness of stores and what they have to offer. More than 40,000 people have entered competitions across all our shopping centres this Christmas, viewed by more than four million people.

Of course, this only does the job of raising awareness outside of the centre. The main aspect of enhancing any Christmas experience and combating that online rush to drive people out to shop in specific shopping destinations is through events.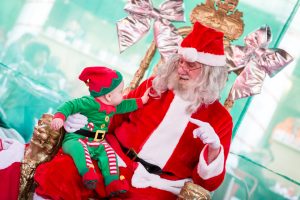 One particular success is Prospect Centre in Hull, where we organised an opportunity for children to meet Santa for free, while participating in free activities ranging from reindeer food making, writing letters to Santa to a Little Elves Disco – all held in the foodcourt to help increase sales, drive footfall and raise awareness. By doing this, the centre offered the only free grotto in Hull City Centre and was very well received by the public; with spending so high this time of year, it adds another level to the shopping experience that won't cost and will increase dwell time too. It is through this experience that we helped to drive footfall across the three Saturdays on which it was held.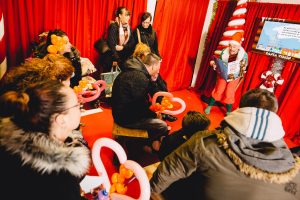 We also organised a grotto in the Galleries Shopping Centre in Wigan – but, again, the experience is the most important factor in driving people to the centre and leaving with a great impression. We created a story surrounding the Galleries elf, who visits the centre at Christmas to make sure the children are being good. The elf could be found around different stores every day, giving people the chance to win prizes as they found it. It's a great way of introducing people to new stores and bringing footfall back to the centre. The elf has been effective in getting people to interact with the centre.
The story created about the elf's visit was played via video and acted out by other elves as a live performance as part of the grotto experience, so customers felt they were getting a great experience at good value for money – with a visit to see Santa too, of course.
As always in marketing, it may be getting closer to Christmas Day, but we're already thinking about Christmas 2017!
We'd like to wish you a Merry Christmas and a Happy New Year from everyone at Mercury.